In today's world, there are a lot of threats to your family, work or business; the first step in protecting what is important is to find the best security camera installation services near you. This blog will give you some pointers on finding the right location and what factors to consider before signing on the dotted line and taking installation service with any company.
What is a Security Camera Installation?
Nowadays, almost all homes and businesses have some security camera system installed. As a result, security cameras have become integral to our daily lives, providing a sense of safety and security. No matter what your budget or needs are, there's a security camera installation system out there that's perfect for you.
If you want a security camera system installed in your home or business, finding a reputable and experienced installer is essential. A good installer can assess your needs and recommend the best type of system for your specific situation. They will also be able to professionally install your new system, ensuring that it works properly and meets all your expectations.
Types of Security Cameras
There are many different types of security cameras available on the market today. Here is a brief overview of some of the most popular types:
IP Cameras: These cameras are connected to the internet and can be accessed remotely. They offer high-quality images and video and can be used for home and business security.
Wireless Cameras: These cameras do not require wiring, making them easy to install. They are ideal for use where running wires would be difficult or impossible.
CCTV Cameras: Closed-circuit television cameras are typically used in commercial settings. They offer high-quality images and video but can be more expensive than other cameras.
Secret Cameras: These cameras are designed and installed to be hidden from view. They can be used for security or surveillance and can be either wired or wireless.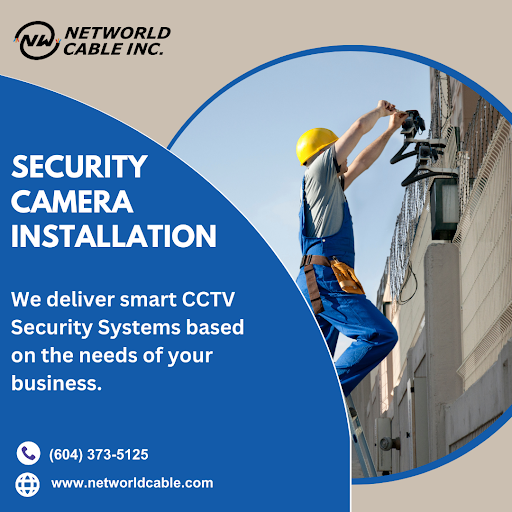 How to Choose the Best Security Camera
If you are in the market for a Security Camera, there are a few things you should keep in mind to ensure you select the best one for your needs:
Consider what type of property you want to protect. A home security camera installation will likely be very different from one designed for a business.

Think about what features are most important to you. For example, some cameras offer night vision or motion detection, while others allow you to view live footage remotely.

Compare prices and reviews to find the most affordable and reliable option.
When choosing a security camera, finding one that meets your specific needs is the most important thing. Consider what type of property you want to protect and what features are most important to you. Once you know what you need, compare prices and reviews to find the best option for your budget. With some research, you can easily find the perfect security camera installation for your home or business.
Tips for Installing a Security Camera On Your Property
If you're looking to install a security camera on your property, there are a few things you'll need to consider to ensure a successful installation. Here are a few tips to help you out:
Determine the best location for your camera. You'll want to place it where it can get a good view of the area you want to monitor.

Make sure the camera is positioned correctly. You'll need to ensure the camera is level and pointing in the right direction to get an accurate view of the area.

Take into consideration the power source for your camera. Some security cameras require a power outlet, while others may be battery-operated. Plan accordingly so that you have the necessary power source available.

If you're connecting your camera to a computer or other device, ensure all connections are secure and working correctly before proceeding with the installation.

Follow any additional instructions that come with your security camera. Every model is different, so read over any provided documentation carefully before beginning the installation process.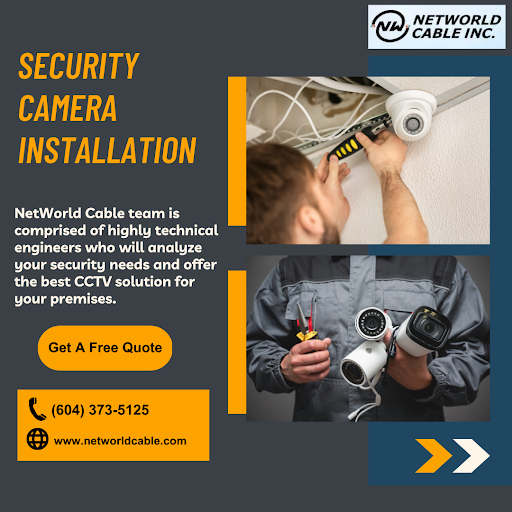 To protect your business and property and prevent any incident, you must install a security camera, so you have to keep an eye on your property and easily monitor any unauthorized activity. NetWorld Cable Inc. is a trusted company in Security Camera Installation services. Before Installing Security Cameras, you can contact our Experts and take free Consultation.