Want to improve the efficiency of your company operations? Particularly if your company relies largely on technology, as do the majority of firms today, network cabling is crucial for optimal results. The following are a few of the most important reasons that network cabling will prove easy to organize your business.
Appears Orderly And Well-kept
The organization of your company's IT network will be maintained via Network cabling. In a practical sense, this is helpful and easy to organize your business. It's far more challenging to accidentally disconnect the wrong cable, trip over a loosened cable, or lose time looking for the correct cable in a jumbled mess when all the cables are nicely organized.
In addition, looks matter! A network cabling solution will make your data wiring seem tidy and appealing. Anyone who enters your business will think it looks more professional since it will look nicer than a tangled mass of messy cables.
Tailored Your Company Needs
"One size fits all" is not frequently the best option in IT. Each firm has unique requirements. Even if the business across the street is the same size and performs the same type of work as yours, your data wiring requirements may differ significantly based on the specific appliances you have, your workplace's floor plan and layout, and your budgetary considerations, and several other factors. You will always save time, cost, and hassle in the long term by having network cabling customized to your needs!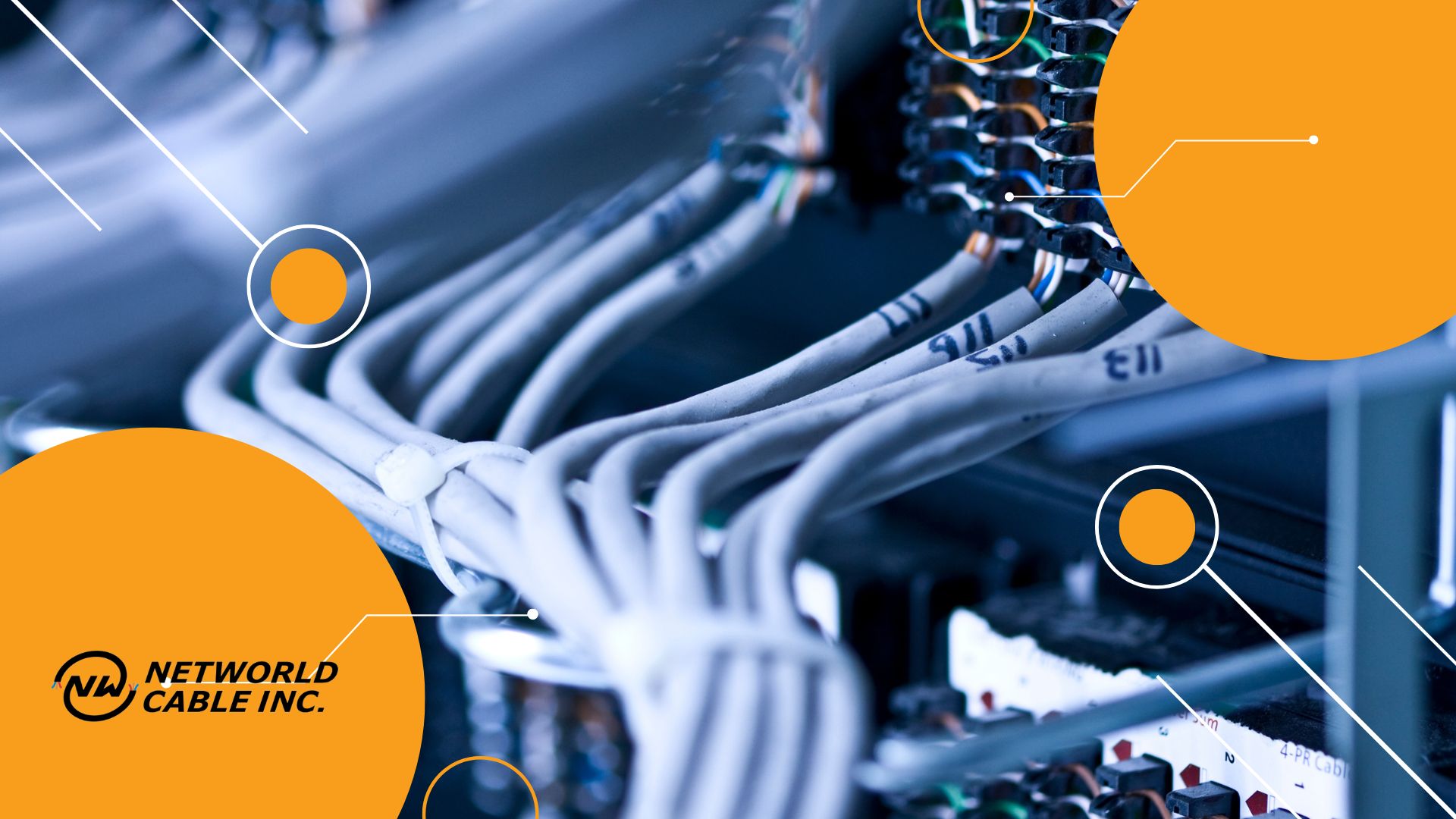 Lessons The Expensive Downtime
Any business owner knows the high costs associated with downtime, even if it only lasts 30 or 60 minutes. Network outages may occur for unknown causes. If this occurs, organizing and properly labeling all of the wires makes it much simpler to identify the source. You can locate the issue and solve it immediately. The repair and troubleshooting may be done considerably more rapidly, whether it's a straightforward or complex remedy. It becomes really easy to organize your business by using Network cabling services.
For all your company's cabling needs, turn to Networld Cable Inc. For future proofing and to lessen congestion, our professionals assist with designing and installing structured cabling.
Conclusion
Network cabling outperforms free wire and cable cords, which tangle, create many dangers, and require expensive and time-consuming repairs. Don't hesitate to contact us immediately if you're thinking about installing network cabling! For additional information, visit our website https://networldcable.com.